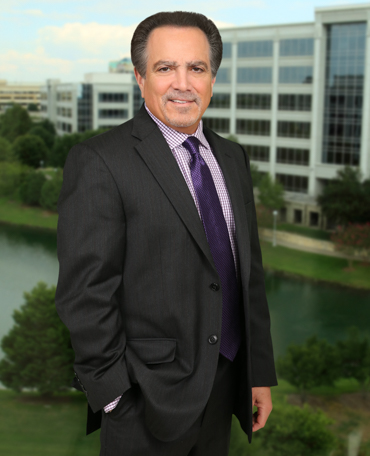 Kelly M. Massad
Overview
Mr. Massad practices in the areas of commercial litigation, construction law, government contracts law, employment law, and equine law. He has first-chair representation of clients in construction-related lawsuits and employment-related lawsuits. He has a thorough working knowledge of FAR, federal and Texas common law relating to construction, procurement issues, Texas lien law and practical working knowledge of CPM and Primavera scheduling techniques.
Prior to joining Scheef & Stone, he served as First Assistant General Counsel for the Dallas / Fort Worth International Airport Board, Sr. Legal Counsel for S & A Restaurant Corporation (The Pillsbury Company) and Legal Counsel, Labor Relations Representative for Frito-Lay, Inc. (PepsiCo, Inc.).
Mr. Massad is an accredited mediator with an emphasis on construction disputes.
He successfully represented the Dallas-Fort Worth International Airport Board in a case involving prevailing wage statute (Tex. Gov't Code Ann §2258.052) and whether the trial court was correct when it ordered the Airport Board to make determinations of wage violations for thousands of former subcontract employees and whether the plaintiffs could maintain class standing for those thousands of employees. The Court of Appeals found in favor of the Airport Board on all issues affirming the trial court's judgment dismissing the class action and reversing the trial court and rendering judgment that the plaintiffs were not entitled to mandamus relief. 261 S.W. 3d 378
Recovered nearly $1 million for a governmental entity for faulty concrete construction of runways at the nation's third busiest airport.
Successfully defended mass transit agency in multi-million dollar differing site condition claim. (Dallas Area Rapid Transit-AAA Arbitration)
Successfully defended Fortune 100 snack food manufacturer/distributor in over 150 EEOC claims of unlawful employment discrimination without a single probable cause determination. (Frito-Lay, Inc. 1983-1985)
Awarded summary judgment on a $2.5 million claim by subcontractor relative to soil remediation differing site condition claim. (Fertech Environmental, Inc. v. Dallas-Fort Worth International Airport Board-Cause No. 96-12437-M)
Awarded a directed verdict in favor of a governmental entity in a lawsuit by a former employee alleging Americans With Disabilities Act violations. (US District Court-Fort Worth)
Significant first-chair trial experience handling construction-related lawsuits involving delay, impact, acceleration and differing site conditions claims.
Significant first-chair trial experience representing governmental entities and Fortune 500 companies in employment discrimination-related lawsuits.
Successfully defended multi-million dollar Wage & Hour claim brought against Dallas-Fort Worth International Airport Board–261 S.W.3d 378 (Tex.App-Dallas 2008)
American College of Equine Attorneys
Juris Doctor, Baylor University School of Law, 1978
Bachelor of Arts, University of Texas at Austin, 1975
Selected as one of Texas' Top-Rated Lawyers in Government Law and Construction Law by Legal Leaders Magazine, 2014-2023
Named in "Top Rated Lawyer" list for Construction Law by Martindale-Hubbell and Texas Lawyer, 2014-2023
While in law school, received the Best Speaker Award – Practice Court Mini Trial Competition, and served as the faculty-designated law school representative to Baylor Student Congress.
Selected as one of Texas's Top Ranked Lawyers in Labor and Employment by Legal Leaders Magazine, 2014-2023
Recognized as a Top-Rated Lawyer in Commercial Litigation Law by The American Lawyer, Corporate Counsel, Martindale Hubbell, and National Law Journal, 2014-2023
Construction Litigation
Contract Negotiation
Delay & Impact Claims
Design Malpractice
Government Contracts
Lien & Bond Claims
Employment Agreements
Employment Litigation
Employee Benefits/ERISA
Executive Compensation
Management Education
Non-Competition Covenants
Wage and Hour Compliance
Construction Litigation
Employment Litigation
Equine Law & Litigation
Insurance Defense
Product Liability Litigation
Real Estate Litigation
State & Federal Appeals
State Bar of Texas, Construction Law Section, Employment Law Section